Welcome to Idahoan Realty ... on-line!
Providing Southeastern Idaho professional real estate services ...
---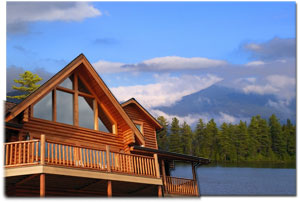 "Southeastern Idaho is a wonderful place to live, a magical place to enjoy the outdoors and truly a place to call home. I am a true Idahoan. I was born and raised in Bingham County on my father's farm. Ranching and agriculture play a huge roll in the Snake River Plains and all the small communities that call Idaho home.
"Idahoan Realty is ready to assist you in your search for your next real estate purchase ... from the farmlands of Southeast Idaho to the local small communities to the vacation lands. Free free to contact either myself or one of our agents to get started.
"Whether you are in the market to BUY or SELL property, you've come to the right place. I invite you to use our site to search for your next Single Family Home, Condominium, Townhouse, Land, or Commercial real estate purchase OR get a price comparison of your home with others in the area."
Mark K. Call, Broker
CREATE YOUR OWN FREE ACCOUNT
Click on the My Account button to create your own free account where you may save listings that you are interested in and quickly find them the next time you visit IdahoanRealty.com.

SELLERS
To see how your home compares with similar homes for sale in the area, click on the
Compare My Home
button.
BUYERS
PROPERTY SEARCH:

Click on the

Property Search button to

begin your search for the property of your dreams.

REO SEARCH: Click on REO Search

button to search for REO (Real Estate Owned) properties. These properties include bank foreclosures and HUD homes.

AUTO HOME FINDER: You can also have e-mails automatically sent to you with new and updated links to listings that meet your criteria. Your e-mail address is secure with us and will never be shared with anyone. Click on the Auto Home Finder

button.